Tickets are now available for the 35th Annual Lake Erie Fanfare Competition.
Time: Monday, August 6th at 6:30pm
Location: Veterans Memorial Stadium (26th and State, Erie, PA)
Reserved Seating: $30, $25, $20
General Admission: $15 for Adults, $8 for Children 12 and Under
To order tickets, please call 814-456-5300
We accept most major credit cards.
For those of you that wish to visit the corps' rehearsals, here is the list of the intended housing sites/times for the corps.
Please observe the following rules if you visit a rehearsal:
Respect the corps at all times. If they say that it is a closed rehearsal and not open to the public, then please leave them alone. Stay quiet and out of their way. Silence all cell phones and children.
Find a volunteer (usually near the food truck) and give them a donation towards their fuel fund. Find their souvie stand at the show and buy something.
Cadets - Collegiate Academy, Practicing at the Stadium
Colts - North East HS
Genesis - Cambridge Springs HS
Jersey Surf - Penn State Behrend
Music City - Conneaut Lake Middle School
Oregon Crusaders - Girard
Phantom - Iroquois
Seattle Cascades - East Middle School
Cadets, Genesis, Music City, and Oregon Crusaders will be arriving on Sunday 8/5. All others will be arriving the day of the show. Scheduling details are available on many of the corps' websites.
Additionally, Oregon Crusaders (Girard) and Troopers (East) will be passing through on Tuesday, July 31st for 1 day.
ALL Dates, Times, and Locations are subject to change.
The Lineup for the 2018 Lake Erie Fanfare has been Announced. The Show will be Held on Monday, August 6th. Ticket information will be coming soon!

Competing Corps
The Cadets - Allentown, PA
Colts - Dubuque, IA
Erie Thunderbirds - Erie, PA
Genesis - Austin, TX
Jersey Surf - Camden County, NJ
Music City - Nashville, TN
Oregon Crusaders - Portland, OR
Phantom Regiment - Rockford, IL
Seattle Cascades - Seattle, WA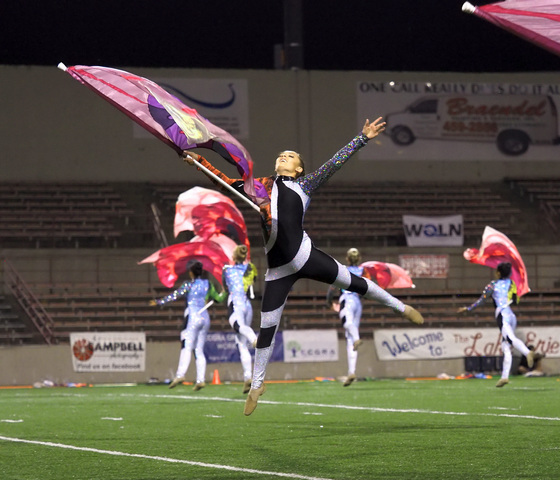 Congratulations to the 2017 Lake Erie Fanfare Champions, the Blue Knights with their show "i".
Blue Knights - 90.600
Blue Stars - 88.775
Madison Scouts - 85.850
The Academy - 83.175
Colts - 81.800
Troopers - 80.850
Spirit of Atlanta - 78.350
Jersey Surf - 71.350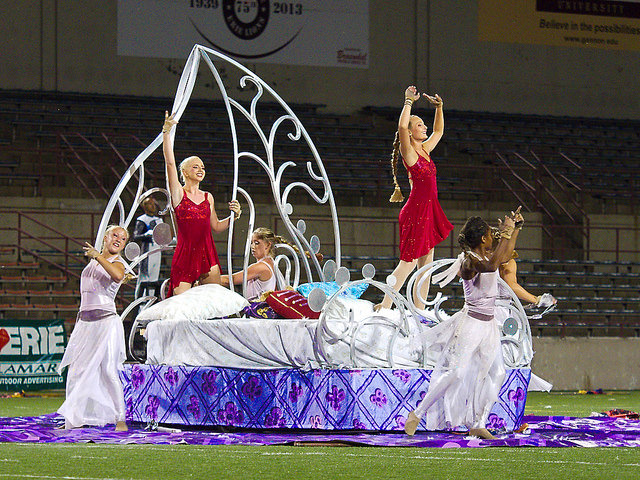 The Blue Stars are the 2016 Lake Erie Fanfare Champions, with their show "Le Reve"
Blue Stars - 88.350
Crossmen - 87.000
Boston Crusaders - 83.600
Troopers - 82.700
Mandarins - 78.850
Oregon Crusaders - 78.400
Pacific Crest - 75.550
Jersey Surf - 70.800
Congratulations to the 2015 Blue Knights for their repeat win at the Lake Erie Fanfare competition.
Blue Knights - 87.550
Blue Stars - 84.050
Crossmen - 83.450
Colts - 81.150
Troopers - 80.850
Pacific Crest - 74.500
Oregon Crusaders - 74.200
Pioneer - 66.900
Congratulations to the Winners of the 2014 Lake Erie Fanfare - Blue Knights (World Class) and Les Stentors (Open Class).